Hey Everyone!
What I'm about to show you, took me 3hrs to make.
It was inspired by ; Jenni, Shaye[otherforum], & Marianna[otherforum].
Here It Is! :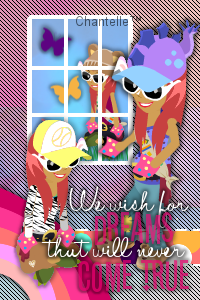 I think this is the best one I ever made.
It was worth sitting infront of the computer for 3 whole hours. LOL.
Please comment!

Chantelle

BP Moderator





Posts

: 708


My BearBucks

: 4999


Join date

: 2011-09-02



Wowww :o Amazing! I love shayes, it definitely reminds me of hers

i did an avatar with a window once. :D
˚˚˚˚˚˚˚˚˚˚˚˚˚˚˚˚˚˚˚˚˚˚˚˚˚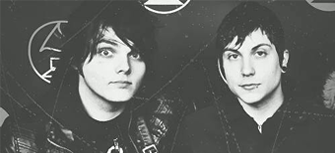 Spoiler:

[15:36:07] @ Cassieandriea : WERE IN LONDON BUT CASS AND I ARE FLYING BACK TO GET 2 OXES AND COMING BACK TOMORROW AFTERNOON/MORNING

[15:36:28] @ Test : WOW YOU HAVE OXES?

Caitlin

Administrator / Owner





Posts

: 3884


My BearBucks

: 10039


Join date

: 2009-11-22



That is amazing!
I literally can't even speak,it's awesome :O
I can't make graphics,not one bit xD
It's just so pretty and gorgeous

Hallie

Furtastic Bear




Posts

: 105


My BearBucks

: 134


Join date

: 2011-11-27



Lol, yeah, wow, I think it's wonderful. I love it, great job to jenni, Marianna, and shaye for I sporting you on this wonderful graphic that took three hours


maybear2☆9

Event Planner





Posts

: 2803


My BearBucks

: 4192


Join date

: 2011-03-16



that's amazing, SERIOUSLY.
perfect use of color, perfect quote,
perfect character, perfect quality.
PERFECT EVERYTHING.
i lauhvee it soo much!!! [:

ForeverRain

Bearilliant Bear




Posts

: 1966


My BearBucks

: 7028


Join date

: 2009-12-13



That looks amazing!
Awesome job! [:

lulu

BP Moderator





Posts

: 921


My BearBucks

: 1107


Join date

: 2011-05-29




Starla2hip56

Bearilliant Bear




Posts

: 763


My BearBucks

: 1109


Join date

: 2010-09-04



Amazzingg~
I especially like the test, and the details you put~ ^-^

Zoey❤

Posting Bear




Posts

: 77


My BearBucks

: 75


Join date

: 2011-07-30



It's really cute
I love it it's amazingg <3

Leila

Newsteam




Posts

: 644


My BearBucks

: 1402


Join date

: 2011-09-21




---
Permissions in this forum:
You
cannot
reply to topics in this forum